IMPERSONATORS, LOOKALIKES, ENTERTAINERS
DOUBLES, MODELS, LOOK-ALIKES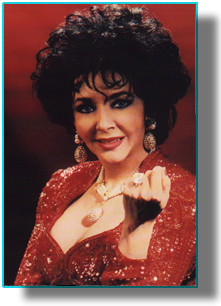 This may well be the best look-alike, impersonator double of Liz in the world! Not only does she look just like her, but this Liz Taylor Lookalike/impersonator speaks exactly like her! Elizabeth Taylor lookalike/impersonator is great for corporate or private parties, trade-shows, industrials , Hollywood theme events, Grand Openings, Commercials, advertising, Clubs, fundraisers, red Carpet interviews, etc. This Liz Taylor impersonator/lookalike is great at meet and greet with clients for photos and/or talking and acting like Liz herself! Liz Taylor lookalike-impersonator can give great motivational speaches at your event.

For Booking Information
NATIONWIDE NUMBER: 781-871-1715

Send E-mail to: lookusa@comcast.net
Lookalike-USA
© 1997 Lookalike-USA


If you see any errors with the website please email
nate2334@comcast.net