IMPERSONATORS, LOOKALIKES, ENTERTAINERS
DOUBLES, MODELS, LOOK-ALIKES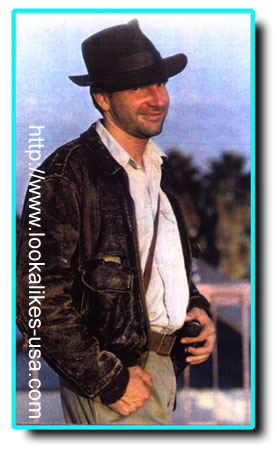 Click on picture to get a larger picture.
Harrison Ford, Indian Jones,lookalike/impersonators for corporate or private parties, Hollywood/red carpet theme events, Grand Openings, Commercials, advertising, Clubs, fundraisers, in New York, Boston, Chicago, Philly, Washington, D.C., New Jersey, Houston, Dallas Impersonators, Las Vegas impersonators, Miami, NY, Orlando, San Francisco lookalike/impersonators, Phoenix, Atlanta, Baltimore, etc. Harrison Ford, Indiana Jones impersonators are great at meet and greet with clients for photos and/or talking and acting like Harrison Ford/Indiana Jones. Impersonators and Lookalikes..

For Booking Information
NATIONWIDE NUMBER: 781-871-1715

Send E-mail to: lookusa@comcast.net
Lookalike-USA
© 1997 Lookalike-USA


If you see any errors with the website please email
nate2334@comcast.net