IMPERSONATORS, LOOKALIKES, ENTERTAINERS
DOUBLES, MODELS, LOOK-ALIKES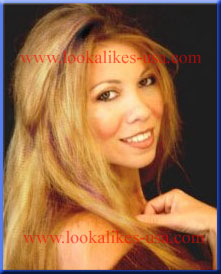 Click photo to enlarge.
Great Mariah Carey Lookalikes, impersonators, doubles for any corporate party, Commerical, video shoot, private event. Mariah Carey impersonator, lookalike available in Los Angeles and New York City, Orlando, San Francisco, Las Vegas Lookalike, Dallas, Atlanta , Washington DC, Detroit, Boston, New York and New Jersey Mariah Carey impersonators, L.A., Chicago impersonators , San Diego. Mariah Carey as a singing impersonator, or use Mariah Carey impersonator for red carpet, Academy Award or Hollywood theme events. This Mariah Carey lookalike/impersonator, lips syncs to the greatest hits of Mariah Carey. Mariah Carey lookalike- impersonator will impress clients from New York to Los Angeles and anywhere else. Extremely experienced Mariah Carey impersonators, look-alikes, doubles. Mariah Carey impersonator/double is great at meet and greet with clients for photos and/or talking and acting like the real Mariah Carey!

For Booking Information
NATIONWIDE NUMBER: 781-871-1715

Send E-mail to: lookusa@comcast.net
Lookalike-USA
© 1997 Lookalike-USA


If you see any errors with the website please email
nate2334@comcast.net